new pics and stuff. i bleached out my hair again, but, fear not...the pink still lingers.
i want white hair.
any tips would be appreciated...






make-up from last week. milani e/s - shock, savvy liquid liner - copper, and under eye i used mac's glitter liner - mercuric


from today


i love how bloated i look here. seriously, that's why i'm posting this beast.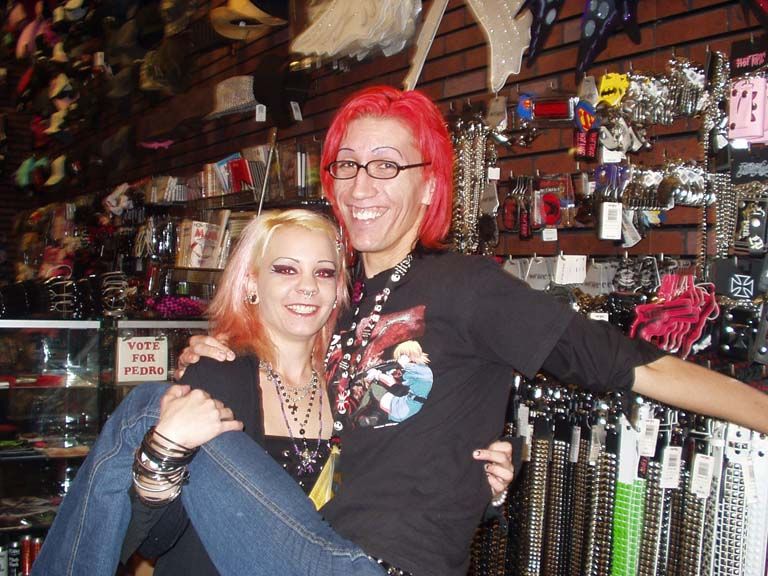 LOOK HOW FUCKING STRONG I AM!!!! yeah, right. his other leg is on the ground...danielle just cut off the rest of the pic. Me (Bonequita, my "drag" name) and my assistant manager, Angel (His drag name is Schlongra)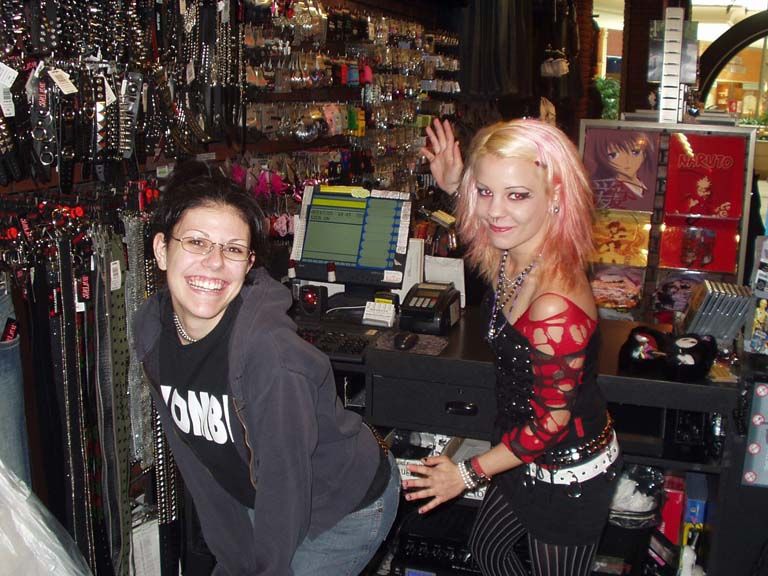 me happily about to spank my "acting" store manager. yes, i work at a hot topic. please don't take away my punk points!!!!!! i need all i can get.


these are from last week..